Nelson College Front Field Upgrade & Maintenance
The Nelson College Old Boys Association has committed to maintaining the newly upgraded Front Field at Nelson College.
The Front Field is the showpiece and defining feature of the College grounds. We want a field that we are proud of and that is easily maintained.
In October 2022 the Association commenced the upgrade of the field. This project cost approximately $400,000. We now have a fantastic field but the challenge for us is to keep it in top notch condition. The Association has committed to maintaining the field for the next five years which comes at a considerable cost with our available funds for this work very limited.

We still have squares available to "adopt", and we encourage you to do this, any additional financial assistance, no matter the size, would be greatly appreciated and put to good use.
Thank you to all those who have Adopted a Square so far, we appreciate all the support!
To Adopt a Square & donate to the maintenance fund, please follow this link below
and complete the form.
Adopt a Square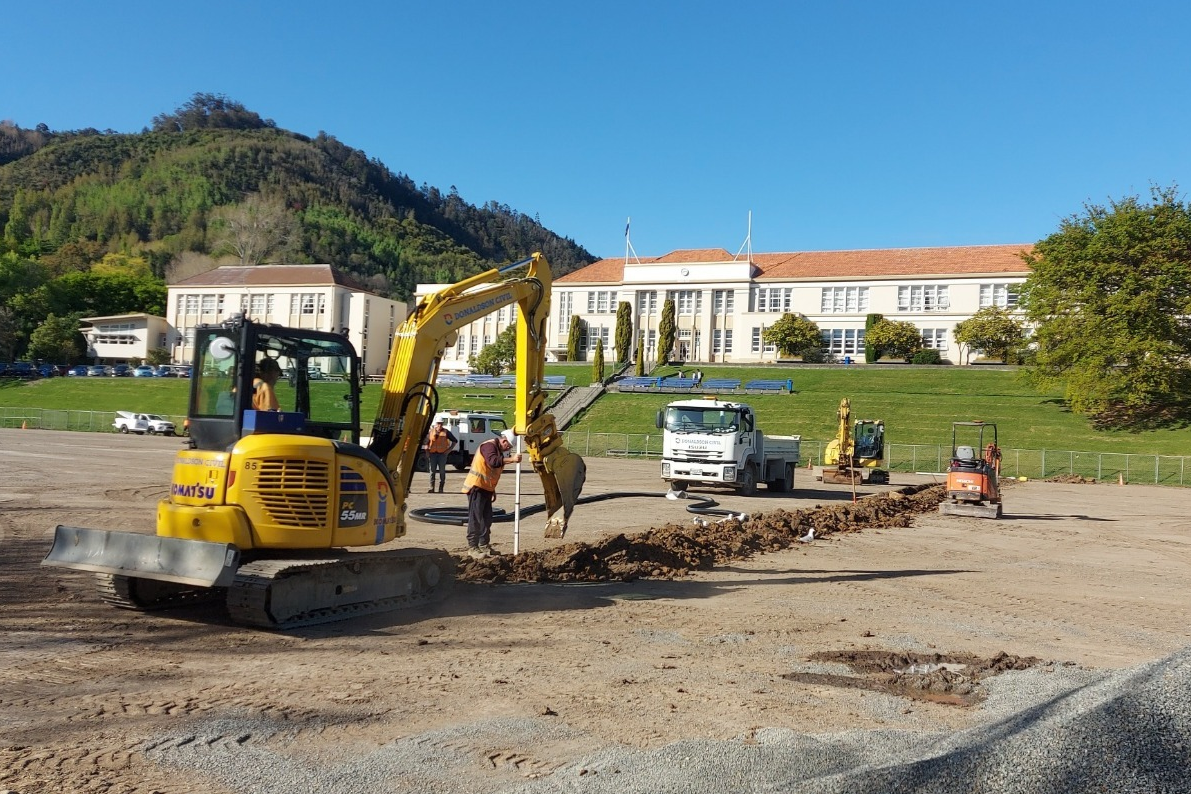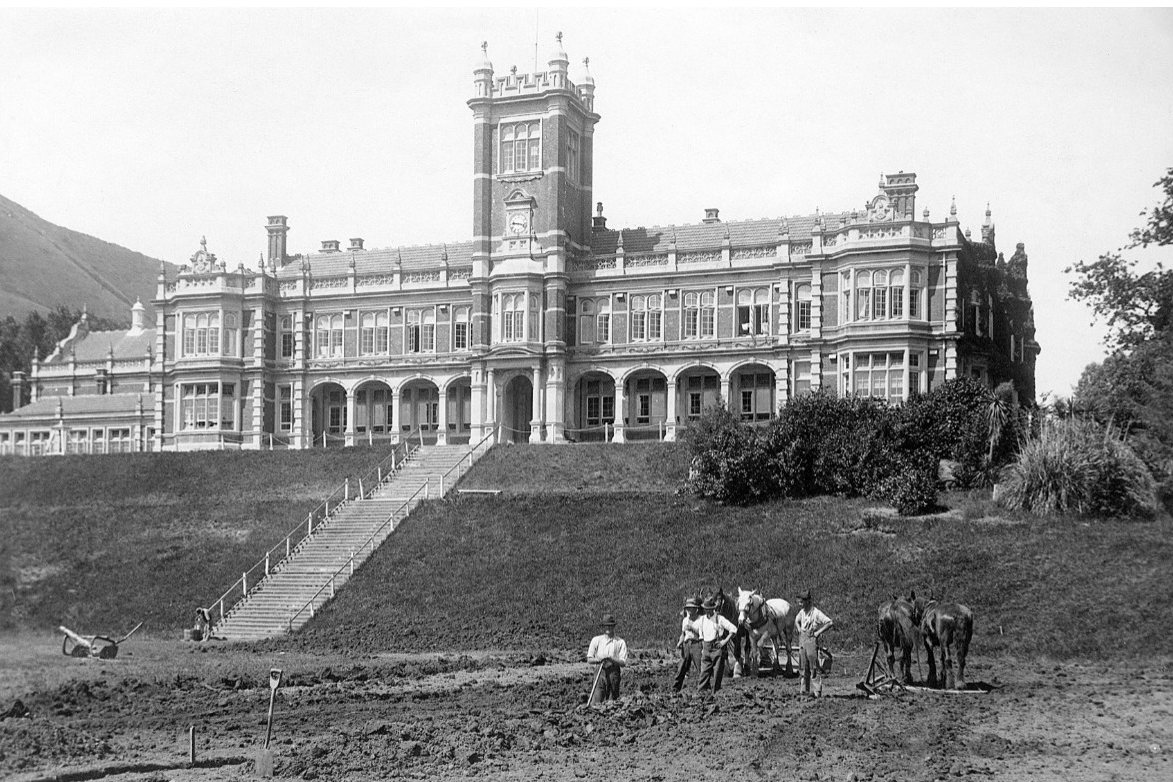 The NCOBA would like to thank all our donors and grant sponsorship. Thank you to our 130 anonymous donors and the following:
Eric Jorgensen, Keith W Blyth, Winton Barnes, Nick Tootell, Wade Phillips, Bruce Easton, Punn Cowarin, Kade Heke, Nigel Skeggs, Craig Hammond, Ray Forrester, Aerakis Family, Vicki Charles (for 2 sons), Dave Halliday, Scott Harford, Andrew Hogarth, Hammond/Unsworth Families, Jacob Bignell, Sittinun Thangjui, Michael Eathorne, Alana Harvey, Garry and Toby Munro, Jamie Hampson, Simon Cheesman, Lachland Doyle, Noah Wiechern, Angus Wiechern, Hamish Catto, Miles McCarthy, Matthew Taylor, Chris Tully, Mike Neale, Dean Palmer, Bruce Paterson, Micel Treadwell.

Johnson Scutt, Luke Kershaw, Michael B Sladden, Liam Carew, Mitchell Hunt, Sam Tsoi, Regan Crothers, J A Genever, Justin Morrison, Robert Smith, John Leppien, Kent Leppien, Tiffany Leppien, Anthony Byrne, Mark Slater, Sam Currie, Mark Stephens, Michael John Hooker, Scott Green, Geoff Sargent, John Callesen, Peter Collier, Paul Bromell, Luke Brady, David Lumsden, Hugh Tennant, Quinten Strange, Tobbi Jones, Colin Bartlett, Tasman Andrews, Simon Neylon, Harry Perkins, Charlie Perkins, Sam Perkins, Tom Perkins, Bruce Easton, Derek Livingston, Andrew Livingtston, Ian McDonald, Mitchell Pugh, Karl Archibald, Selwyn Bryant, Ben Hazlett, Michael Latter, Chris Reeves, Grant Unsworth.
Joshua Brace-Gardiner, Ed Chapman-Cohen, Joel Harden, John Harwood, Colin Gibbons, Murray Riley, Nigel Stace, R G V Dyce, John Croucher, Peter Hogg, G W Smith, Nick Goodman, C D Robertson, G Archbold, A H Hooper, Hamish Stace, Samuel Gane, R M Chambers, Paul Rait, Alan Hall-Watson, Iain Graham, John Bethwaite, M J Enright, Bernard Long, Ralph Erwin, Brett Thornalley, David A Kenning, Dave Trathen, Craig Smith, Ian Britton, AMN Hayes, A B Best, David Miller, Justus Hofman, Derek Brown, Sam Drummond, Nick & Jenny Ferrier, J M Boot, Matt Chisnell, Graeme Leggatt, Hugh Tennant, G R Kershaw, J M Gammon, DCB Brown, C W Enright, Speedy Signs, D R Kershaw, Jeremy Stace, J W Kershaw, Fergus McLean, Mary McNamee, Dan Dalgety, CJ Bryan, Sam Cash, Phil Costello, S Gowland, Cliff Saxton, B J Gardner, Paul Stigley, Graeme Dee,
Mike Cotton.
John Towns, Nathan Town,s Cam Inglis, NCOBA Christchurch Branch, Graeme Gibbons, Richard Gemmell, Mainland Foundation, RF & A Hunter, Bill Studd, Rob McKegney, Mason Lund, Alethea Stove, Anthony Rollason, Eric Jorgensen, Andrew Taylor, Salvi Gargiulo, Gary Winter, Adrian Robertson & Lucy Barker, Paul Blumsky, William Pharazyn Trust, Greg Field, Jake Cooley, NZCT, Kevin Gledhill, Colin Gibbons, Philip Wilson, Safey Family, Jacob Matthewson, Grant McKenzie, Alastair Cotterill, Stuart Taplin, Paul Crockford.